We love creating live, unique personalised experiences for your customers and clients by adding a personal touch to your events. 
We specialise in luxury illustration services tailored towards brand activations, press launches and corporate events.
Our professional team of illustration and creative artists are available onsite in all major cities across Australia and New Zealand.
If you have an idea in mind, contact us so we can help to successfully create and execute your events into the most memorable experiences. 
Live event illustration to celebrate Christmas at Prada's flagship boutiques across Sydney & Melbourne, customising on luxurious gift boxes in limited edition Christmas themed designs by our talented creative artists. 
Live event illustration handpainting on exclusive bookmarks at the Montblanc Glacier VIP event in Melbourne . Our talent had the absolute pleasure of creating bespoke hot air balloon illustrations, and providing calligraphy personalisation on beautiful predesigned Glacier themed bookmarks.
Live event illustration at Miu Miu's flagship boutique in Westfield Sydney, and in-store with our talent fashion illustrator creatively transforming each guests' personal style into unique and beautiful custom illustrated portraits.
Celebrated the holiday season with YSL Beauty at an exclusive two-night event held privately at Longsong Melbourne, providing bespoke illustration customising on YSL Libre Eau de Parfums and applying gold leaf to create a unique and classy marble pattern. Each bottle was a true work of art carefully designed and styled by our talented illustrators.
Live event illustration providing bespoke floral and sentimetal hand painted illustrations on customer gift purchases, including fragrance bottles, candles, diffusers and more for a Mother's Day event held exclusively at Myer Melbourne.
Live event illustration to celebrate Woof Day at Hermès at the prestigious flagship boutique in Brisbane. We are pleased to share some illustrated photos of Hermès clients and their cute doggies who were invited in-store to have their portraits hand painted by our very talented animation artist.
Live event illustration and engraving to celebrate the 10 year anniversary of Lancôme's La Vie Est Belle fragrance. The iNGk Studio Melbourne team had the absolute pleasure in providing bespoke floral painting and engraving personalisation for all the lovely clients at the Lancôme Masterclass held in Myer Melbourne, Mural Hall.
Intimate illustration workshop organised by The iNGk Studio team of illustrator and calligraphy artists to provide a very memorable bespoke experience for all the special attendees. Guests were carefully guided by our illustrator instructors using professional illustration techniques, and each individual were able to confidently handpaint a unique design onto their beautiful leather watch cases.
Live event illustration customising fashion illustrations for all the lovely clients in celebration of Melbourne Cup at 25 Martin Place in Sydney.
Live event illustration customising portrait illustrations for all the lovely customers in celebration of Mother's Day at Carlingford Court in Sydney.
We provide in-store hand painted illustration and fashion illustration services perfectly tailored for private or corporate events. Our team of creative artists can paint on a diverse range of surfaces including gift boxes, glass, leather, plastic, wood and more.
Our fashion illustrators can create beautiful custom portraits for your VIP guests using copic markers, pencils, watercolour and acrylic paints. We offer unique digitised fashion illustration portraits for live illustration events.
We partner with leading brands to accommodate for a variety of in-store events including:
Activation events
Press launches
Promotional events (Vogue Fashion's Night Out, Mercedes-Benz Fashion Week, Melbourne Fashion Festival)
Seasonal sales periods (Valentine's Day, Mother's Day, Father's Day, Chinese New Year, Winter Sale, Black Friday & Christmas Sales)
Our professional team of creative artists service Australia Wide including Sydney, Melbourne, Brisbane, Gold Coast, Canberra, Perth & Adelaide.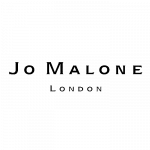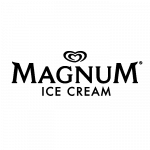 The exact timing can vary depending on the type of illustration and material being painted on.
If you have a particular illustration or design request, please contact us to discuss your requirements.
Our rates start from $350/hour
Yes. We have a minimum call-out period of three hours.
We can accommodate for events less than three hours, however a minimum charge for three hours will be applicable.
Location and Availability
Our head office/studio is based in Sydney, Australia. We have locations in both Concord and Wynyard, NSW.
Our professional team of illustrators are available for in-store activations in all major cities across Australia including Sydney, Melbourne, Brisbane, Gold Coast, Canberra, Perth & Adelaide.
Yes. We service regional areas located outside of a Greater Metropolitan City area, however are still within 2.5 hours of the CBD.
An out-of-area service fee of $125 per day will be applicable.
Definitely, we're here to help.
We do not charge extra for weekend or public holidays.