BRAND ACTIVATIONS & EVENTS
We provide calligraphy, engraving & illustration services for luxury brands. 
Handwritten personalisation by our team of talented creative calligraphy artists.
Rate: $225/hour
Hand engraved personalisation by our engraving artists, using exclusive cordless and quiet equipment.
Rate: $275/hour
Hand painted illustration and fashion illustration services by our creative artists.
Rate: $350/hour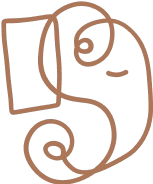 Trust and choose to work with us
Across all major Australian cities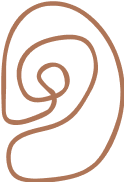 Adaptable to your business and brand
"You are AMAZING!!! This is exactly what we are after. Thank you for the super-fast response as always!"
"Absolutely amazing!! Thanks so much for turning these around so quickly and for such beautiful work! I would highly recommend you and would definitely use you again.
Thanks so much!"
"Oh my goodness, I have to jump in here and just say how insanely adorable those drawings are.
They are perfect!"
"I want to say a huge thank you to you and your team for all your help and support in 2020, what a crazy year it has been I am glad we were still able to work together and I look forward to working with you again next year."
"I was at the Geelong event and your girls were absolutely fabulous! So talented and very hard working! I couldn't be happier and the activation overall was a huge hit! And reports from Bendigo were the same."
"I've previously used them for calligraphy for various events and activations. I can highly recommend them. Their pricing is reasonable and turn around times are super quick!"
Our team of creative Artists are available across Australia and New Zealand:

NSW ○ VIC ○ QLD ○ ACT ○ WA ○ SA ○ ACT ○ Auckland