We provide in-store engraving personalisation services tailored towards growing your brand, customer engagement, and enhancing your customer insights. Our team of professional engraving artists can engrave on a diverse range of surfaces including glass, leather, metal, ceramics, plastic and more.
We partner with leading brands to accommodate for a variety of in-store events including:
Activation events
Press launches
Promotional events (Vogue Fashion's Night Out, Mercedes-Benz Fashion Week, Melbourne Fashion Festival)
Seasonal sales periods (Valentine's Day, Mother's Day, Father's Day, Chinese New Year, Winter Sale, Black Friday & Christmas Sales)
Our professional team of creative artists service Australia Wide including Sydney, Melbourne, Brisbane, Gold Coast, Canberra, Perth & Adelaide.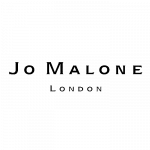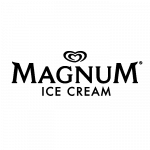 Our rates start from $275/hour. 
Yes. We have a minimum call-out period of three hours.
We can accommodate for events less than three hours, however a minimum charge for three hours will be applicable.
On average, each name takes about 5 minutes.
However, the exact timing can vary depending on the exact message to be engraved and material being engraved on.
Location and Availability
Our head office/studio is based in Sydney, Australia. We have locations in both Concord and Wynyard, NSW.
Our professional team of engraving artists are available for in-store activations in all major cities across Australia including Sydney, Melbourne, Brisbane, Gold Coast, Canberra, Perth & Adelaide.
Yes. We service regional areas located outside of a Greater Metropolitan City area, however are still within 2.5 hours of the CBD.
An out-of-area service fee of $125 per day will be applicable.
Definitely, we're here to help.
We do not charge extra for weekend or public holidays.